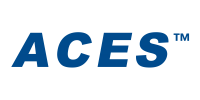 ACES
Personal protection is essential for every worker while they are performing their respective work tasks at the workplace. ACES is one of Southeast Asia's leading brand for Personal Protection Equipment. It provides a wide selection of safety equipment to workers such as Safety Eyewear, Face Protection, Safety Gloves, Fall Protection Devices and Safety Coverall.
The brand is well known for its protective eyewear and face protection which have been tested to prevailing international safety standards. ACES has been emphasis on their product quality from material selection to manufacturing process.
Not only durable and high in quality, but it also specially designed to comfortably fit the demographic and climate of Asian workers.
ACES dedicated in adding new designs and innovative materials continually to new styles to extend the current line of personal protective product, fall protection devices and safety coverall.
View Products