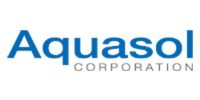 AQUASOL
Founded in 2003, the Aquasol Corporation has emerged as an internationally recognized leading manufacturer and converter of water-soluble and welding consumables. Aquasol manufacture water-soluble paper and tape that are non-toxic, environmentally friendly and 100% biodegradable. As the expert in pipe purging, the business offers a series of solutions for TIG and MIG welding industry. With the mission to make the welding process more efficient, precise, safer and cost-effective.
Aquasol water soluble paper provides a fantastic barrier to retain noble gases produced during TIG welding, such as argon, helium in the weld zone and its performance has lead this product become one of the most popular choice among clients. It dissolves quickly and thoroughly in most liquids, including water, leaving no residue behind in the pipeline in the welding workspace. Due to the 100% biodegradable feature, it is ideal for a wide variety of industries such as food and beverage, chemical, nuclear and so on.
Beside Aquasol Water Soluble Paper and Tape, Aquasol has produced numerous excellent products, including patented EZ Purge, SoluGap and more. Uniquely engineered, EZ Purge is able to fit a variety of pipe schedules, enables an equal distribution of gases across the body of dame, maximize gas retention and as well as save labour hours on weld preparation and make the overall project more effective. Whereas for another good accessory from Aquasol which is SoluGap, it not only can dissolve completely in most liquids, but also allows the spacers to remain secure in any pipe orientation, which provides the best solution to your socket welding needs.
Aquasol offers a full range of capabilities for fabricating including slitting, forming, laminating, coating, rewinding, die cutting and printing. Aquasol's success stems from their commitment to technology, invention and innovation.
View Products