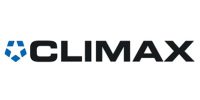 CLIMAX
CLIMAX has been pioneered portable machine technology, welding and valve testing equipment for more than 50 years since 1966. Ever since, the brand has kept the promise to customers by delivering the industry's best tools, technology, training and services to make quick works of toughest jobs.
With over 75 standard products and services, CLIMAX offers one-stop shopping to all the customers in the wide variety of industries. From the products, consulting, application engineering, custom design, training, start-up, after-sale service, spare parts, tooling and bits, repair and rentals, Climax offers unmatched value in the industry.
Key Categories of CLIMAX Products
CLIMAX is undoubtedly the world's premier choice for tools designed to reduce downtime and increase productivity.

Flange Facers
CLIMAX offers a wide variety of rugged and innovative portable ID mount flange facers for 1 to 120 inches diameters, whereas OD Mount flange facer can machine 7 flange kinds up to 36.4 inches.
CLIMAX flange facer is known as high-ability product which can quickly re-surface flanges, repair sealing and bear surfaces efficiently and cost-efficiently.

Line Boring Machines
Climax's Line Boring Machines support boring diameters from 1.375 to 80 inches (35 to 2030 mm), with the precision and speed of stationary machines. Specially designed mounting brackets, spherical bearings, self-centering setup cones, and movable rotational drive and feed units simplify setup and allow the tools to work in spaces too tight for most line boring machines.
All models feature rugged rotational drive and axial feed systems, precision bars and heavy duty bearings, with electric, pneumatic and hydraulic options.
View Products