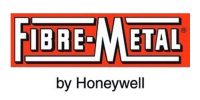 FIBRE-METAL
Formed in 1905, Fibre-Metal Products Company started with the invention of protective welding helmet. Over years of wealth experiences, Fibre-Metal has become a leading brand which provides top-quality and high performed protective caps, helmets, face shields and goggles. Developing with innovative designs, best grade raw materials, advanced technology and workmanship, Fibre-Metal is pioneer in giving a safer and productive workforce for welding and metalworking industry.
Beside having excellent weight distribution for welder's comfort, the products are so welcoming that the design does not only combine head and face protection, but also provide extended throat protection. This gives indeed a good vision to the welders at the same time limiting amount of fumes from entering breathing zone and sight.
Advantages of Fibre-Metal Products

Top Quality and Reliable
Fibre-Metal is acknowledged as the top-quality welding helmet manufacturer in the industry. The products can highly protect workers from injuries, increase work productivity and quality of work life.

Fulfil All Welding Needs
To give a full range of protection, Fibre-Metal manufactures welding helmet, specifically for every process and application. Therefore, each model has extraordinary features which can satisfy welders.

SEI Certification
All the Fibre-Metal welding helmets are SEI certified which meets the standards of the Safety Equipment Institute by passing all the independent laboratory testing and manufacturer quality performance.

Innovative Design
With many years of innovations, Fibre-Metal products have been improved continually with enhanced designs and the best grade materials to create a better and more suitable product for industries.
View Products