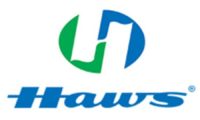 HAWS
Over centuries, Haws has been a trustful leading manufacturer that is highly relied by industries when we mention about emergency equipment such as eyewash, face washers, drench showers and decontamination units. Its products range from standard model units to Haws Engineered Solutions specially catered for operating in harsh climate and potentially explosive environments (ATEX).
Why Choose Haws?
Of course, in order to continue to be a reliable emergency manufacturer, Haws never stops focusing on quality, service and reliability of our emergency response products to serve customers. Here are some reasons that you must know of why everyone is choosing Haws as their emergency shower and eyewash product provider.

Meet ANSI standard and OSHA rules
Made in USA, all the Haws models meets the ANSI standard and OSHA rules and regulations to make sure all the products meet the guidelines which is accepted in industries and to ensure the utmost safety for users.

Convenience and Perfectly Designed
While providing safety for users, its products are convenience and user-friendly at the same time. For instances, Haws shower and eyewash equipment have a foot treadle so the eyewash can be activated without hands.

Safety Features Included
Safety is always the first thing to be kept in mind when our manufacturers are designing the products. In-built flow control, high temperature bypass, universal emergency sign and high visibility stripe are implemented if there is a need.

Easy for Installation
Haws products have been proved that it allows faster and easier installation in the industries to save time and costs. All the units have been pre-tested for a proper flow before they are launched.

Durable and Long Lasting
Haws not only produces and manufactures durable emergency equipment, but also provides long lasting showers and eyewash products.
View Products