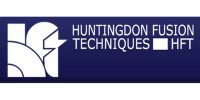 HUNTINGDON FUSION
Huntingdon Fusion has 40 years of experience in Gas Weld Purging Techniques. They are now world leader in the field, they began early with the development of the World's first Weld Purge Monitor® which now has become the standard instrument in the industry.
Over years, Huntingdon Fusion has maintained its position at the forefront of technology by developing and evolving new products to maintain pace with advancing technology and market demands. With advanced engineering and technical expertise together with a fundamental knowledge in the welding market place, Huntingdon Fusion Techniques designs and manufactures an ever-expanding range of weld purging equipment and ancillary products.
Huntingdon Fusion has a vast range of products with Weld Purge Monitors and Pipe Weld Purging Systems leading the pack, to weld purge accessories to pipe plugs and stoppers, you name it, they have it.
The company is recognised for worldwide customer support, providing cost effective solutions, expert technical advice and quality products for achieving ultra clean welds produced in a well purged environment.
View Products