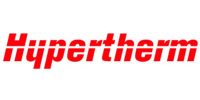 HYPERTHERM
In 1968, Hypertherm has been successful in creating a narrower plasma arc which can be used to cut metal in a faster and accurate way. Since that, with global achievements, customer-focused innovation and over 50 years of wealth experience, Hypertherm continues to be dedicated in industrial cutting researches, developments and testing, especially on plasma, laser, waterjet, automation, CAD/ CAM software and consumables.
Hypertherm engineers always tend to reshape people's perceptions of plasma and amazingly, they are also the one who introduced the first laser systems for cutting applications.
Hypertherm's objective is to deliver the world's finest cutting products and solutions to customers in term of the cut quality, productivity and cost-efficiency. The entire team of Associate owners has always taken the leadership and innovation values as the cornerstone of the business.
More importantly, there are some critical factors that lead Hypertherm to the achievements today which Hypertherm has never stopped practising:
Leading in cutting technology and innovation
Highly experienced and excellent leadership
Working as owners
Always improve and lean to enhance knowledge in cutting development
View Products