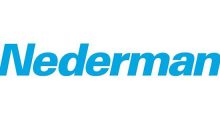 NEDERMAN
Nederman products and solutions contribute to improved production economics in reducing strain in the environment from a large variety of industrial processes and protecting people from harmful dust, particles, fibres, gas, welding fume and smoke, vehicle exhaust and oil mist in the working industries.
Nederman is one of the top world leaders in industrial air filtration. With over 60 years of experience in extraction and filtration of various air contaminants, we are able to offer the widest range of products and solutions in the market for extraction and filtration of dust and particles, welding and cutting fumes, vehicle exhaust fumes, solvents, gases and odours, explosive substances and oil mists.
Categories of Nederman Featured Products

Extraction Arms
Nederman produces popular arms and extensions for extraction of fumes, vapor or non-explosive dust created in typical workplaces such as metal fabrication industries or cars and trucks when welding, grinding or painting.

Filters and Filter System
Beside modular cassette dust collector, we have multi-purpose extraction filter and portable filter unit which is ideal for continuous use in industrial process filtration to provide maximum flexibility in welding site.

High Vacuum System
Our high-pressure vacuum system provides an efficient and easy remedy to help industries to extract dust, welding fume, metal turnings, composite materials in their industrial workplace or machine cleaning in an extremely short period.

Exhaust Extraction System
With compact and modern design, Nederman vehicles exhaust extraction system is preferred by many industries. It is not only easy to be installed and used for all types of workshops, it also helps to reduce the costs for the industries.

Self-retractable host & Cable Reels
Nederman offers durable and long-lasting self-retracting hose reel and heavy-duty hose reel. With high working pressure, they are suitable for pneumatic tools, staplers, blowguns and water guns with high pressure water, oil and grease.
View Products