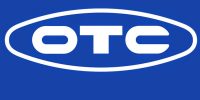 OTC DAIHEN
A perfect welding power source needs be paired with an equally excellent robot, along with high quality welding contact tips, welding torches and other welding accessories. Boasting a technologically advanced series of robots, OTC Daihen's products fulfil all these needs, all in one place.
OTC Daihen focuses on three main pillars to give the best possible welding solutions to customers: "Reliable, Repeatable and Clean". With a wide range of high-performance products, customized services, and industry-leading support, OTC Daihen is your one-stop-shop for innovative welding and robotics solutions.
OTC Daihen's product range includes OTC Daihen Welbee series, OTC Daihen Welding and Handling Robot, OTC Daihen Accutig and others.
Reasons To Get OTC Daihen Welding and Automation Products:
More than 40 years of experience in delivering Advanced Manual & Robotic Welding systems
OTC Daihen Advanced Manual & Robotic Welding Systems
OTC Daihen SynchroFeed Ultra-Low-Spatter Robotic Welding
View Products