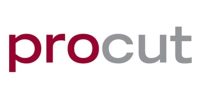 PROCUT
Procut industrial was founded as early as 2001 to purposefully serve the Western Canadian machining and manufacturing industry. Over the years, they have earned a solid reputation for backing up their customers needs with inventory on the shelf.
Today, they are supplying a huge variety of top quality industrial supplies, such as, Cutting Tools, Drilling Tools, Marking Systems, Power Tools, Hand Tools, Coolant and Cutting Fluid, Abrasives, and more Industrial Supplies
At Procut, their mandate is to help customers to become more efficient and cost effective in their machining processes. Procut works in tandem with their vendor partners in order to provide customers extensive knowledge about available machining solutions and increase productivity in their working processes, and also making them a more profitable business.
View Products