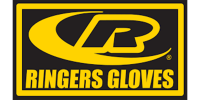 RINGERS GLOVES
Ringers Gloves is committed to provide the highest quality task-specific protective gloves for hand protection during the work processes. Each glove is purposely designed to serve specific applications by listening to end-users, learning from their experiences and researching industry requirements. Over the years, Ringers Gloves never stops giving surprises to end users and become one of preferred choice for end-users in various applications.
Why Choose Ringers Gloves?
As a leading gloves manufacturer, Ringer Gloves are well-known and approved by various industries:

Wide Range of Sizes
Considering safety and comfort of end-users during their works, all Ringers Gloves are purposely designed in a wide range of sizes to meet the preferences and the needs of different users.

Touchscreen Compatible
High touch sensitivity is always one of the top reasons of why people likes to choose Ringers Gloves. It allows workers to easily control the machines at the workplace without have their gloves off.

Durable Gloves
Ringers Gloves are made of durable premium materials such as premium mash fabric, Dyneema® – the world's strongest fiber, texture palm coating, synthetic leather and more.

Enhance Grip
A high grip strength is required for medium duty work. Therefore, Ringers gloves are made of synthetic leather, Nitrile coated and oil-resistance to enhance grip.

High Visibility
Gloves with high visibility colours such as light green, red, yellow is essential to ensure workers' safety in their workplace. Ringers Gloves never stops designing from users' perspective.

Certified and Highly Rated
As a trustful gloves' manufacturers, all Ringers Gloves products are certified to EN 388 or CE EN 388. It's impact gloves are highly resistant and have been ANSI/ ISEA rated for level 3 to 5 cut resistance.
View Products