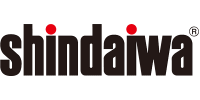 SHINDAIWA
Shindaiwa has a long history of satisfied customers from all around the world because of their focus and value on producing the highest quality, commercial grade products for people who rely on their machine.
Today, Shindaiwa's products are strongly associated with high performance, durability and quality. Japanese brands have reputable qualities of high manufacturing standards and products that are made in japan is synonymous with top quality.
Shindaiwa stands for reliability and well-built quality made in Japan by Yamabiko Corporation. Shindaiwa Diesel Welders power all form of welding work efficiently. Every machine is developed with productivity, quality and the people who will use it in mind. Together with over 50 years of Yamabiko's history and R&D excellence, this makes Shindaiwa Diesel Welders a product you can count on over the rest.
Powerful Welding in Compact Size
As the exclusive distributor of Shindaiwa Diesel Welder in Malaysia, Leeden has been providing high quality products, services, demonstration and training to our customers. Contact us now to know more about Shindaiwa Diesel Welder. Click here to view Shindaiwa Malaysia Brochure
A Technology Over 50 years of the Making – The smart efficiency of Shindaiwa Diesel Welders come from its unique alternator which is also the source of Shindaiwa's amazing efficiency by converting mechanical energy to pure electric for all your welding needs!
View Products