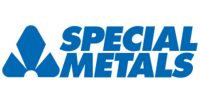 SPECIAL METALS
Special Metals is the world leader in the invention, production and supply of high-nickel alloys for critical engineering. The market acquisition of Special Metals is huge, such as Aerospace, Automotive, Chemical Processing, Electric & Telecom, Electrical Resistance, Marine Engineering, Oil & Gas, Petro Processing, Pollution & Waste, Power Generation, Thermal Processing and Welding.
Special Metals Corporation leads the world as the inventor, developer and producer of nickel alloy and cobalt alloys. Moreover, they have a portfolio of more than 100 alloy compositions, wrought products and welding consumables and over 80 percent of which were invented in their own laboratories. All created to help redefine the possibilities in the world of energy and industry.
Their time-tested nickel alloys are highly engineered to offer a superior combination of heat resistance, high temperature and corrosion resistance, toughness and strength for the most demanding applications. No other single manufacturer offers such a comprehensive range of game-changing alloy compositions and product forms.
View Products