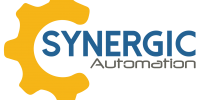 SYNERGIC AUTOMATION
With a complete line of automated systems with a full range of loading capacities, Synergic Automation's automation equipment range is capable of providing for its customers' every need. In addition, its equipment is fully customisable to fit its customers' specific needs.
Light Duty Table-type
Synergic light duty table-type comes with dual drive system which allows easy installation and enhanced cutting performance. Besides, it is designed to be lightweight with rigid structure so it can move stably while the works are going on.
Cutting Machine
Synergic Automation cutting machines include plasma cutting, oxy-fuel plate cutting, pipe cutting, flame cutting, under water cutting, water jet cutting and so on. Dedicated for your cutting and automation needs which guarantee you with high performance, speed and quality.
Straightening Machine
Synergic Automation provides H-beam flange straightening machine and H-beam assembling, welding and straightening integral machine to produce H-beam or level the deformed H-beam during welding.
Rotator
Synergic rotators help welding industries to join all kinds of cylinder bodies including long pipes with various workpiece diameter. With high bearing capacity and strong driving ability, workers are able to get their works done efficiently.
Rolling Machine
Designed with complete structure and simple foundation, Synergic Automation rolling machine offers convenience to workers in the workplaces for high precision end pre-bending and rolling works.
Milling Machine
Our milling machine helps you to do face milling an edge milling with high accuracy using America latest digital signal processing large scale programable door array and Mitsubitshi intelligent power module.
Turning Machine
To improve manipulating and increase efficiency, we provide chain manipulator, conveyer for steel to turn in 60 ° or overturn till 90 °. With our machines, we can reduce the usage frequency of moving the machine for the whole welding and straightening course.
Blasting and Cleaning Machine
For shot blasting, we have sheet shot blasting machine which is able to clean small and medium size pipes and also rotator which can adopt high quality polyethene and can protect the surface of workpiece effectively.
View Products