Red Wing Shoe Care
Extend The Life of Your Boots
Red Wing shoe and boots are made of high-quality leathers which are tanned by the company's own tannery. Red Wing leathers look nicer as you wear the footwear.
To enjoy the pleasure of ageing leathers, we recommend proper shoe care according to the type of leather. We also recommend you to keep the shoes on an open shelf, wear the shoes regularly and brush them frequently. Download Red Wing Shoe Care Guide & protect your investment.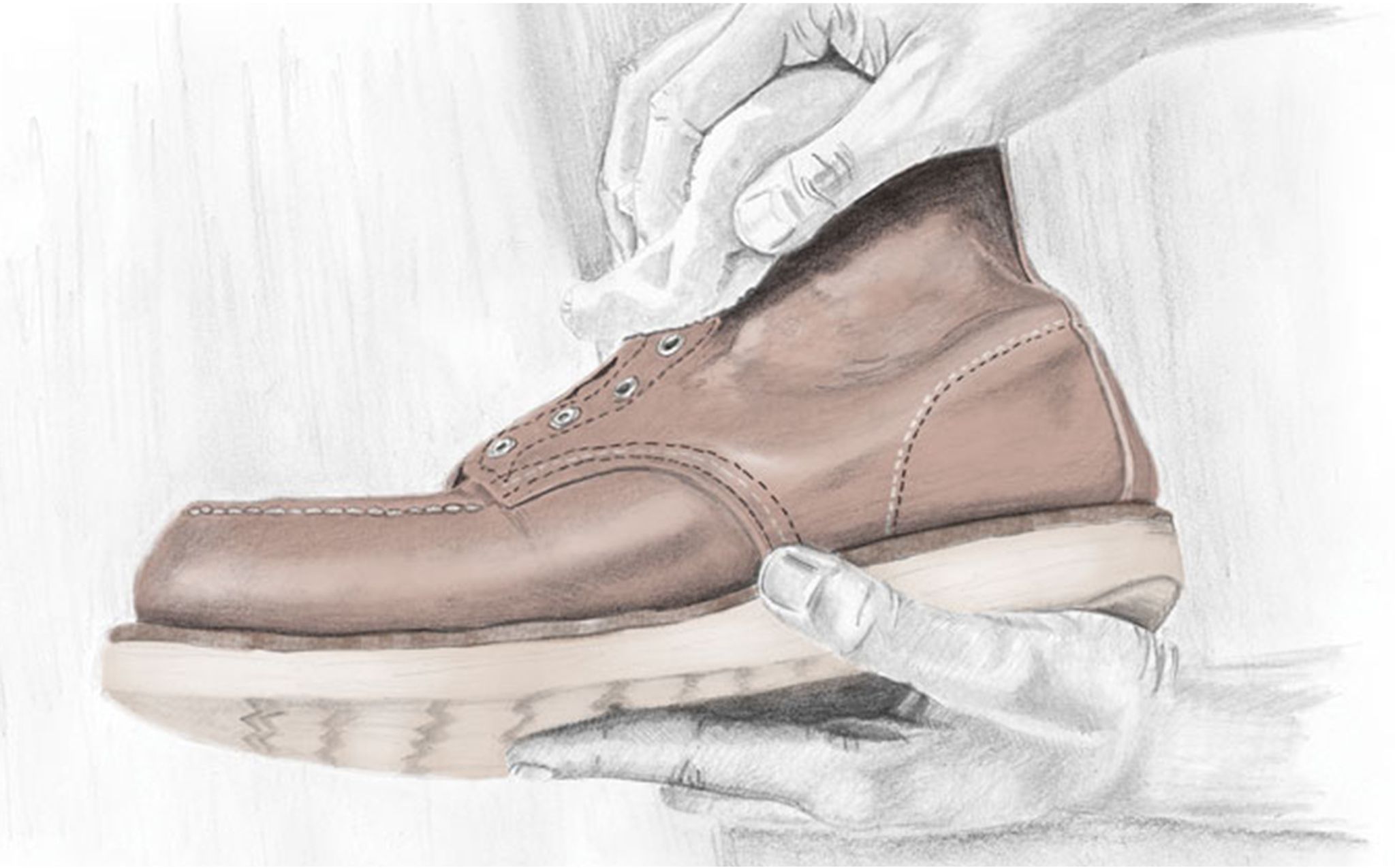 Step 1: Clean
Use warm water and a brush to remove dirt from footwear. Dry with a cloth. For heavily soiled areas, apply Foam Leather Cleaner with a cloth or brush. Wipe cleaner away with a damp cloth and allow leather to dry.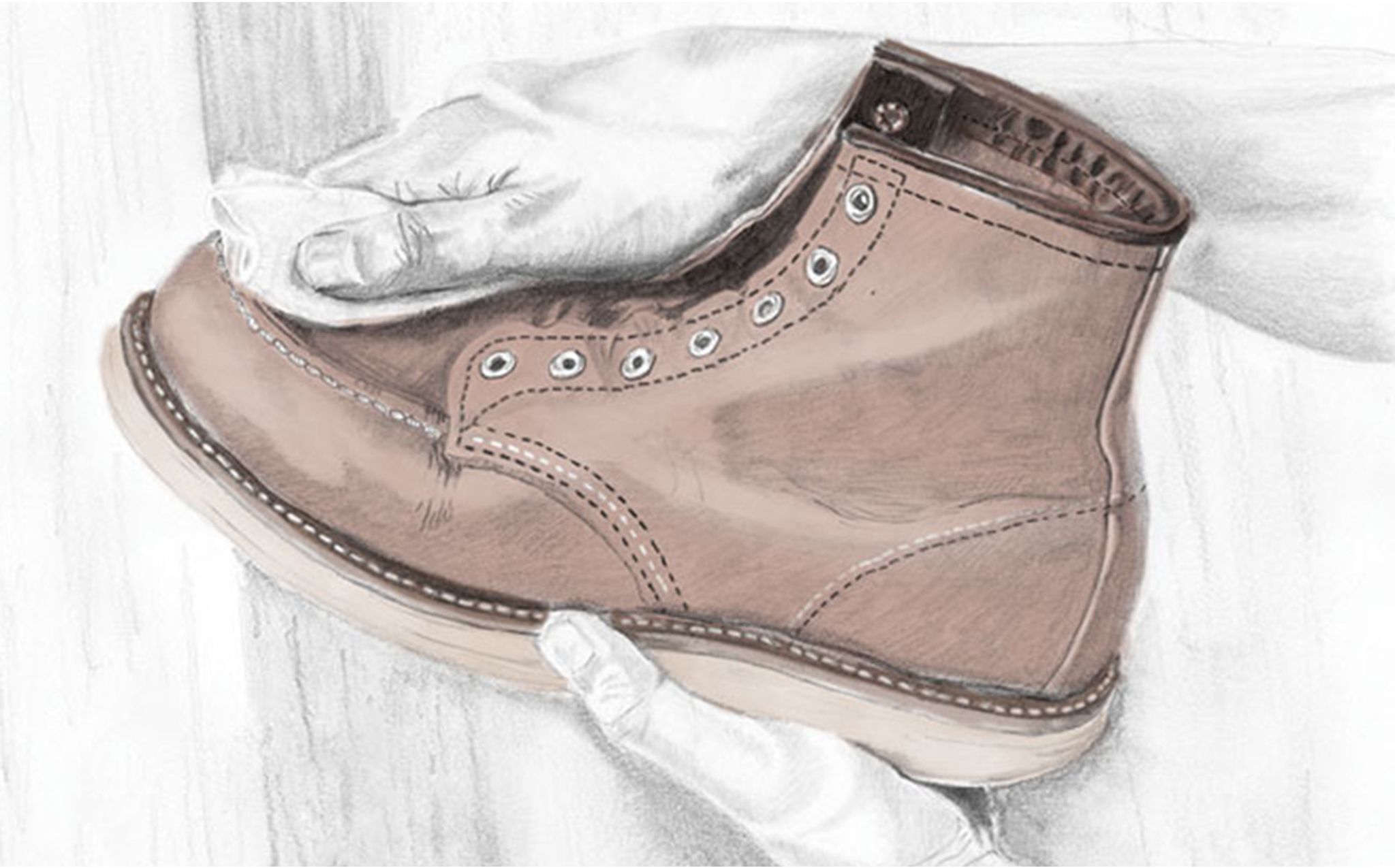 Step 2: Condition
Apply a light, even coat of All Natural Boot Oil, Mink Oil, or All Natural Leather Conditioner to leather with fingers, cloth, or sponge. Proper conditioning keeps leather healthy and extends the life of footwear.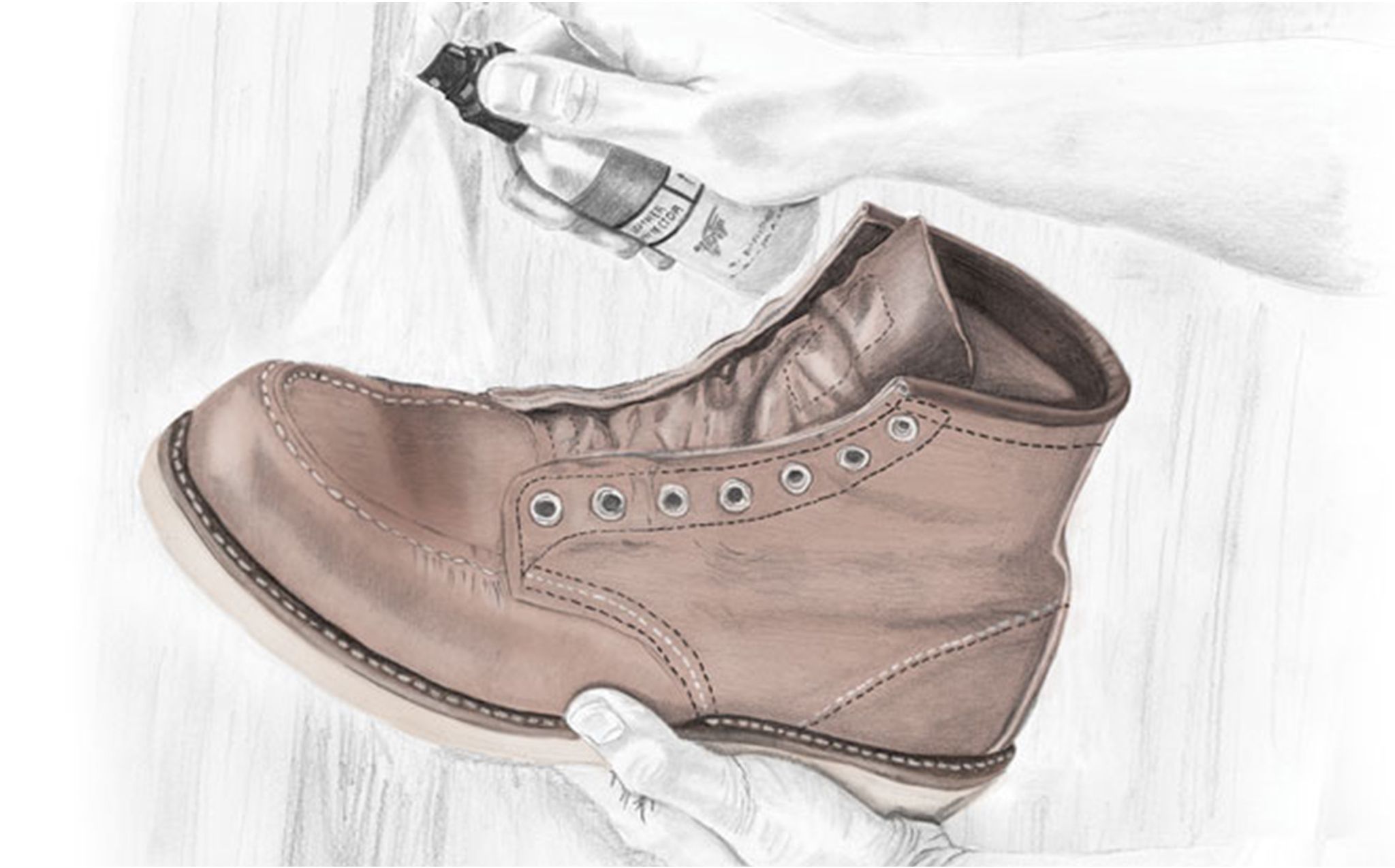 Step 3: Protect
Lightly mist footwear with Leather Protector six to eight inches away from the leather in a sweeping motion. Leather Protector provides a shield against dirt and moisture. It will not darken footwear.
Red Wing Leather Care Guide
Copper Rough & Tough Leather
Black Cherry Featherstone Leather